When you are thinking about installing a gate for your business or for home use, you will probably want to think about what type of gate opener you will want to install. When you or your drivers are bringing in or taking out loads, a gate opener makes things a lot easier. There will be no need to get out of your vehicle, open the gate, pull in, and then get out again to close the gate. With just a push of a button or putting in a security code, the gate will open and close behind you. Several types of businesses use gate openers. Some storage unit facilities use sliding gate openers for security, requiring customers to put in a code to open the gate. Security tight apartment complexes use electric openers for security and convenience as well.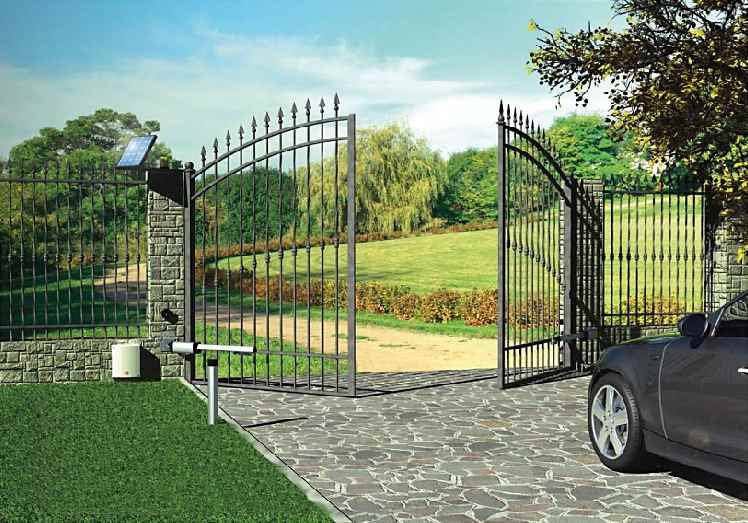 When you are considering an automatic gate opener, you need to decide whether you want a gate to swing open or to slide open when you need to get in. The convenience and security of a gate opener not only offers ease and convenience, but the security of installing a gate opener keeps interlopers from being able to get vehicles in to take things off of your property.
It is important that you plan carefully because it is very expensive to install a gate opener. You need to make sure that you get the right one, because of the cost involved if the one you purchase does not fit your needs. This is not something you can go into in a haphazard way. Do your research, know exactly what you want and get advice from professionals to make your experience as stress-free as possible. There are several styles and options from which to choose, so plan everything with careful consideration
Types of Electric Gate Openers
There are several types of gates that are available.
1. Sliding Gate Openers
The sliding gate is built to run parallel with your fence lines, thus taking up less room to save space. Some sliding gate openers come with a single operator, which is used when you have only one gate. However, if you have a double gate, you will need to have two operators, as each gate will require its own separate operator.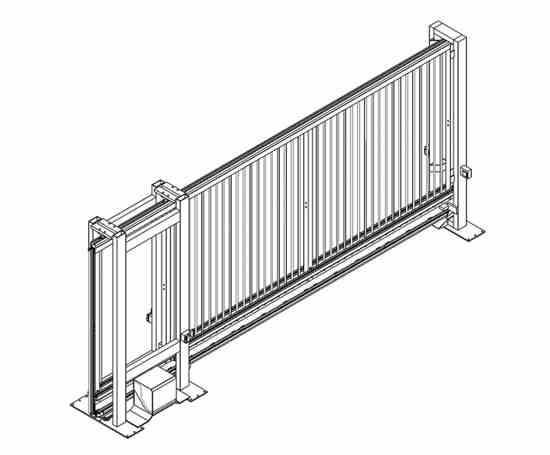 When considering a sliding gate opener, you must consider how much you expect your gate opener to be used. If it will just be for light use, such as for your home or for light use in your business, you will be able to purchase a gate opener built for lighter use. However, if your gate opener will be subjected to heavy daily usage, you will need to purchase a more heavy duty gate opener that can stand up to the daily use.
Many choose the sliding gate openers for their driveways because cars will be parked right inside the gates on the driveway. A swinging gate would not be suitable for a driveway gate because cars would have to be parked far enough out of the way to keep from getting hit by the swinging gate.
The sliding gate will slide open along tracks that have been placed across the driveway and the operator uses a cog that fits perfectly into the tracks that are toothed, allowing the cog to slide easily when opening.
Many sliding gate opener reviews have been good, mentioning the ease of installation and satisfaction with the overall performance of the opener. You might want to consider researching a gate opener buyer's guide to help you find the right gate for your purposes.
Aleko is great provider of gate openers that the discerning buyer should look into. Aleko also thinks green with the production of their solar panels that run gate openers. Check out a gate opener buyer's guide to see what you can find out about solar panel powered swing gate openers. They also have swing gate openers that have back-up batteries in case there is a power failure so that your swing gate will open whenever you need it to open.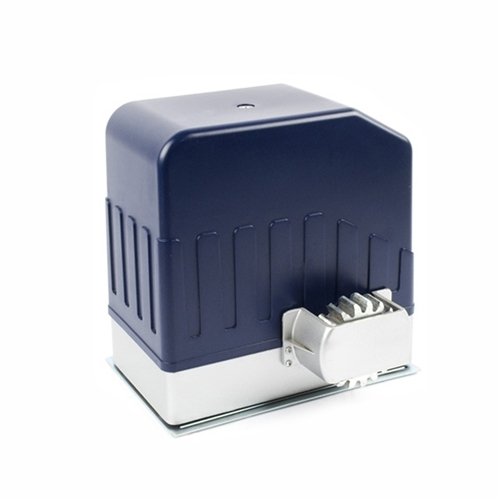 Best choice:
ALEKO AR1450 Slide Gate Opener
2. Swing Gate Openers
Swing gate openers are built to be durable and have the power to swing the heaviest gates. One great addition to having an automatic gate opener is the US underground sensor, which is installed under the ground in a strategic spot so that your gate will open automatically for you to go through and close after you have cleared the gate. This could be a great addition and it is a great time-saver. No more getting out in inclement weather to open and close those pesky gates.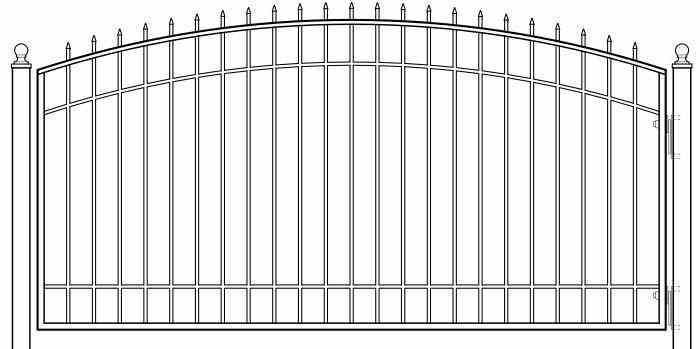 Swing gates usually work more quietly and have less repair issues because there are not as many moving parts as are found in slide gates. However, as stated before, the area where you are considering a gate opener may be small and tight, therefore, not suitable for a swing gate. Also, if the drive is on a slope, the swing gate would not be the best choice.
US Automatic offers some solid, heavily built gate openers which have received five star ratings from a majority of customers. US Automatic builds gate openers that can satisfy any customer's needs.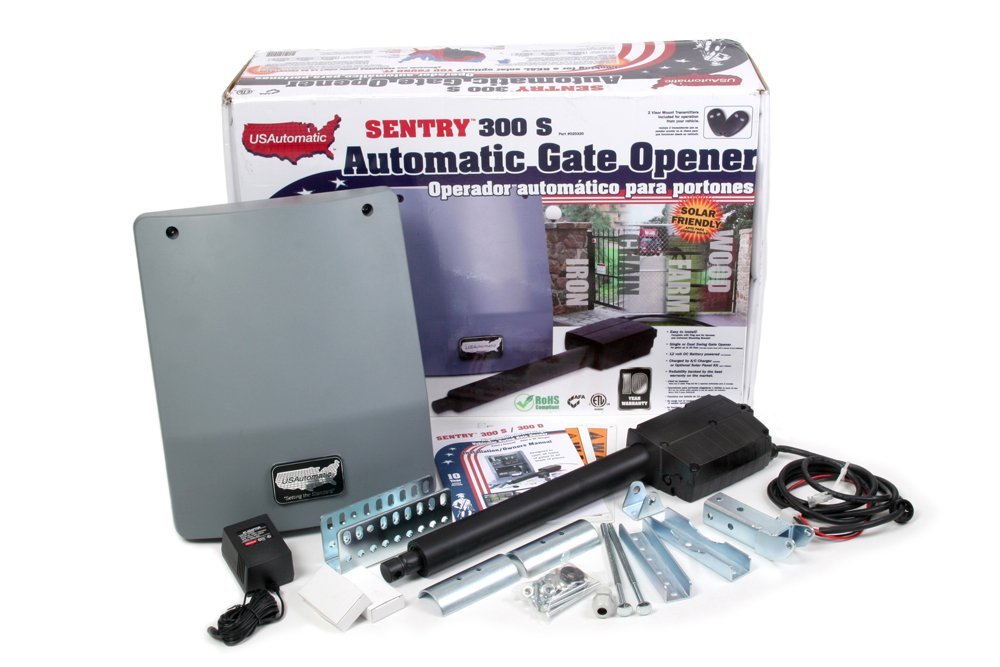 Best choice:
US Automatic Sentry 300 S Commercial Grade Automatic Gate Opener
Full Review
While swing gates for residential uses are lighter, heavy wrought iron gates are made for those heavy duty jobs where gates will be opening and closing on a frequent daily basis. Choose from electric, battery and solar powered gate openers.
3. Dual Gate Openers
Mighty Mule makes a very heavy duty dual gate opener easily opens those large double gates. You can check out the specifications of dual gate openers online to find out exactly what dimensions you need to install. According to reviews, and the manufacturer's promises, the gate openers are easily installed within 2-3 hours. You get a heavy duty fix for a few hours of your time. And just think of the time you can save from not having to get in and out of vehicles, as well as finally being able to stay out of bad weather.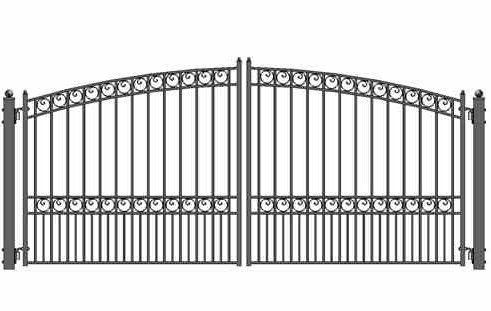 You can also find some good quality dual gate openers from Aleko, so don't forget to check out their assortment of gate openers and their solar panel gate opener power. They make quality dual gate openers that are reliable and will fit anyone's needs.
Of course, US Automatic manufactures quality dual gate openers with your choice of electric powered and battery powered openers that rate right up there with the best of gate opener manufacturers. These gate openers are both heavy duty and reliable, able to stand up to any amount of use you can throw at them.
Just as with other types of gate openers, before you purchase your dual gate opener from anyone, make sure you know all of your specifications so that you don't waste time buying an opener that does not fit your needs. This would not only be a big waste of time for you, but would also be quite an expense on your finances.
When you get ready to get those gate openers, you need to make sure that the spot where you intend to install them is near a 110 Volt AC power source. Of course, you can always buy solar powered dual gate openers if no 110 Volt AC power source is available.
No matter the company you choose to buy your gate openers from, make sure that you read reviews from other customers. You will want to know about the quality and ease of installation. Also find out if the company provides good service if something quits working. It's your gate, so take charge and get it right the first time.