ALEKO AR1450 Slide Gate Opener Review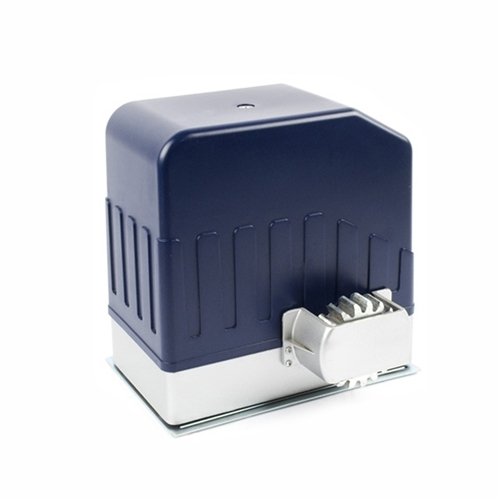 There is a world of difference between residential grade electronic door/gate openers and commercial grade electronic door/gate openers, and it's of the utmost importance that you choose the right set up for your specific needs.
Thankfully, when you decide to go with a top quality solution like the ALEKO AR1450, you're going to be able to enjoy a tremendously high level of performance without breaking your bank account – even if you have to move and maneuver gates that are up to 55 feet long and weigh up to 1600 pounds.
What makes the ALEKO Company so special?
For almost 10 years now, the ALEKO Company (based out of Seattle, Washington) has been responsible for game changing electronic and automatic gate/door opening solutions, many of them designed and engineered right here in the good old United States of America.
These solutions are produced at incredibly low prices while still leveraging advanced technology, offering customers a unique blend of performance and pricing that they won't find anywhere else.
What makes the ALEKO AR1450 so special?
Well, when compared to the rest of the electronic gate/door competition (for that price range), there's really nothing else quite like the ALEKO AR1450.
Not because there aren't other top-of-the-line electronic gate opening solutions, but because there are very few that offer such buttery smooth and easy opening and closing on gates that are oversized.
When you use this technology, you'll be able to safely and smoothly opened and close gates that are up to 55 feet long and weigh up to 1600 pounds, and incredible capacity in this industry.
Combine that with standout safety features and benefits, and you're talking about something really special here.

What's inside the box?
When you decide to invest in the ALEKO AR 1450, you're going to be getting your hands on absolutely everything you need to install this system with the only exception being the inclusion of gear racks. These are the only components that are sold separately, though they are very inexpensive.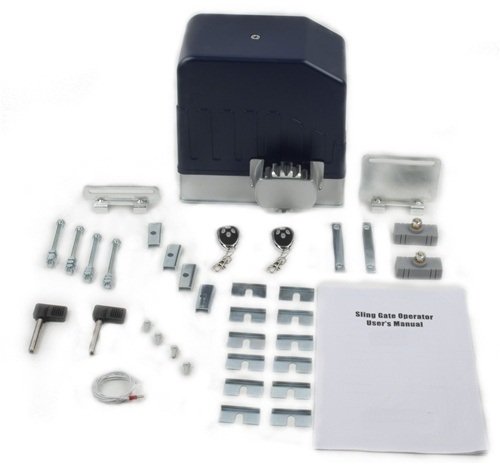 Standout features of the ALEKO AR 1450
It's difficult to find one or two standout features when looking at the ALEKO AR 1450 (model number: AR1400), but one of the most impressive details that people are always drawn to would have to be the automatic stop and reverse sensors that increase safety.
If an obstruction is detected at any point in time, the automatic and electronic gates will stop dead in their tracks and reverse so that sticky and potentially dangerous situations are avoided.
| | |
| --- | --- |
| Part Number | AR1450 |
| Weight | <20 pounds |
| Dimensions | 13.4 x 13 x 10 inches |
| Model number | AR1400 |
| Motor | 120V AC 1.5 HP |
Dimensions for the ALEKO AR 1450
Amazingly compact for what it's capable of, this particular gate opener is only going to measure 13.4" x 13" x 10", and weighs just about 20 pounds.
Here's what customers have to say about the ALEKO AR 1450
You'd have a really difficult time trying to find anyone that wasn't absolutely overjoyed with the performance of their ALEKO AR 1450. The overwhelming majority of people out there have already written glowingly positive reviews of this technology, and it's quickly become one of the company's best sellers.
Final verdict
When everything is said and done, and you need a piece of technology that will efficiently close oversized gates, you're going to want to get your hands on an ALEKO AR 1450 to get the job done.
BOOKMARK THIS POST FOR LATER