Garage Gate Opener Buying guide
You are in need for a garage gate opener? Before you make any purchase, take a look at our buying guide which will make you decision making process much easier. We will point out and explain every feature you need to pay attention to when buying a garage gate opener.
The Horsepower
Garage door gate openers come in three sizes: one-third, one-half and three-quarter horsepower motors. When buying one, you need to consider three things: the size, the construction material and the number of doors that it needs to lift.
If you are planning to lift double doors you will need at least a half horsepower motor, and if you have a single door you can use a one-third horsepower motor. In cases where you have an over sized or a heavy door, you will need additional horsepower. Of course, the more the powerful motor is the less stress it will experience and it will prolong its lifespan.
 The Speed
Basically, the speed does not dictate the quality of the garage gate opener. It is more a users' preference. The average garage door opener opens the door seven inches per second. If you need more speed, you can find units that have two times faster opening range, but if you don't there are even systems that work slower.
The Power Options
They run on both AC and DC power and can be plugged into any standard power outlet. The benefits of the DC models are that they are smaller, quieter and have softer starts and stops. Also you can find battery backup systems on DC power units which will able you to use the door even in power outages.
The Drive Systems
There are three types of drive systems: belt drive, chain drive and screw drive. Most often garage gate openers use a belt drive system that is higher and more expensive. The other two systems, chain drive and screw drive are cheaper but not as quiet as the belt drive one.
Let's take a closer look at the three drive systems:
Belt drive system
This system is made of materials like Kevlar polymer, fiberglass or steel-reinforces rubber. This system uses a rubber belt to drive the trolley and move the garage gate up and down. This is the best type for residential homes that have the garage attached to the main home or even have a residential area above the garage, being that is the quietest one while running. The biggest fault of this system is that is a bit expensive.
BOOKMARK THIS POST FOR LATER
Chain drive system
This system is usually made of steel and as the name states it uses a chain to raise and lower the garage gate. The chain is looped around a rail and pulls the trolley. The advantage of this type of system is that is durable and with periodic maintenance it can last a long time. In addition, it can be easily operated manually in cases of power outages and is significantly cheaper than the belt drive systems. The biggest fault of this system is that it makes noise, you will hear the banging of the chain while the system is working.
Screw drive system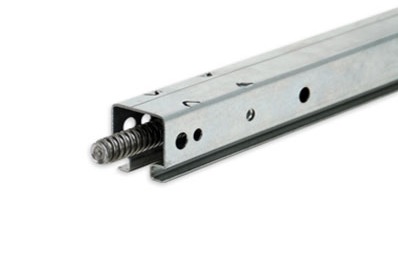 This type of system uses a threaded rod mechanism (a very long screw) for moving the garage gate. The benefits of the screw drive system are that it requires the least amount of parts, it is less noisy than the chain drive system, it has less parts and there is a small chance of breaking. It requires lubrication twice a year to prevent the wear on the screw heads and the price is affordable. The biggest fault is that it is not made for heavy garage doors.
The Features
The most important feature to have in mind is if the gate garage opener will have enough power to handle your current or future garage gate. Most of the gate openers come with remotes, wall mounts and keypads. The manual release is also included as it will be useful in power outages. Security light is also a nice touch. It is advisable that you find a unit that has a 10-year warranty on their motor, it proves that the manufacturer is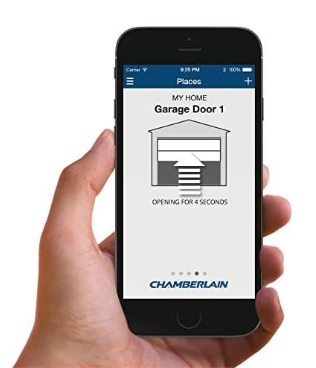 very confident in their product.
Another great feature that you should consider is the WiFi connectivity. This will give you the option of operating your garage gate opener with your smartphone and also check the status remotely. The best systems have even an auto/close function, motion sensors, locks and battery backup.
To Conclude
Take a closer look at your gate and you will see what you need. Write down the characteristics and then start looking for the appropriate garage gate opener. Decide which system and how much power do you need. After reading this, you are ready: go and get yourself a proper opener.
BOOKMARK THIS POST FOR LATER