ALEKO AR2700 Sliding Gate Opener – Full Review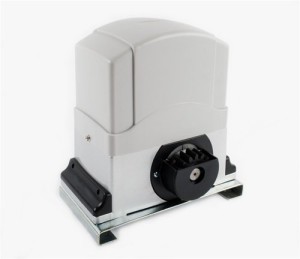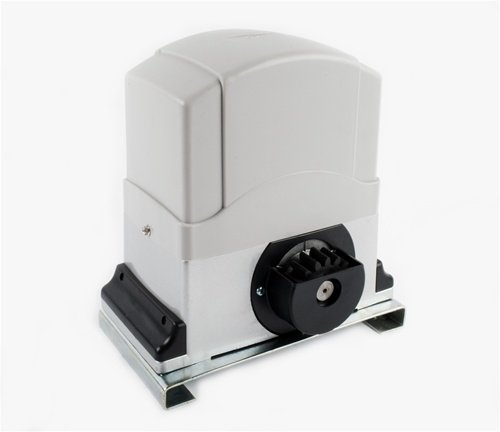 There are large commercial doors and gates, there are oversized commercial doors and gates, and then there are supersized commercial doors and gates.
The almost brand-new ALEKO AR 2700 is built to take on and effortlessly open/close the biggest doors and gates out there, all the way up to 2700 pounds with absolutely no visible stress whatsoever.
If you've got a large gate or door you need to manipulate electronically (and automatically) safely, smoothly, and with no worry or concern about performance whatsoever, you'd have to be at least a little bit crazy not to get your hands on the ALEKO AR 2700.
What makes the ALEKO Company so special?
Of all the companies out there in the electronic gate/door opener industry, the ALEKO Company is one of the youngest (founded in Seattle, Washington in 2005 – just shy of 10 years ago), but they're also one of the most impressive.
Their engineers have been able to create groundbreaking new solutions that a number of their competitors have tried to replicate (with varying degrees of success), and it's impossible to argue with the quality of their manufacturing process and the products that they put out.
What makes the ALEKO AR 2700 so special?
The most impressive benefit that the ALEKO AR 2700 brings to the table would have to be its ultra-reinforced gear teeth that are perfectly suited to maneuver and manipulate extremely large and extremely heavy gates.
This is one of the "weak points" for a lot of other competing products, a problem that causes all kinds of headache and hassle for a lot of people that decide to go in a different direction.
Thanks to the quality of construction materials and be unique design that this particular open or takes advantage of, you shouldn't ever have to worry about them shearing off.

What's inside the box?
Almost absolutely everything you need to properly install and operate the ALEKO AR 2700 is going to be included in the box when you purchase it, with the only exception being the inclusion of a battery power pack or solar power system.
Those are things that you'll need to purchase all on your own, though they shouldn't be too terribly expensive and should be rather easy to get your hands on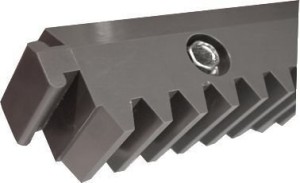 Standout features of the ALEKO AR 2700
Whenever you're talking about automatically or hands-free operating a gate that could be longer than 50 feet and as heavy as 2700 pounds you need to make sure that safety is a priority, which is why you're going to be impressed with the "automatic shut off and reverse" system that this option takes advantage of.
If any – ANY – obstruction is detected, gate operation will stop immediately and then reverse to make sure that everyone and everything stays completely safe at all times.
| | |
| --- | --- |
| Part Number | AR2700 |
| Weight | 36.8 pounds |
| Dimensions | 14.4 x 13.9 x 10.9 inches |
| Model number | AR2700 |
| Power supply | AC 120V. Single Phase Motor |
Dimensions for the ALEKO AR 2700
Not exactly big or bulky (especially when compared to some of the competitors' products out there), the entire electoral AR 2700 unit measures just 14.4" x 13.9" x 10.9", and clocks in at about 36 or 37 pounds.
Here's what customers have to say about the ALEKO AR 2700
Almost every single review out there for this particular electronic gate opener is as positive and upkeep as they get, which only further speaks to the kind of reputation that this particular company enjoys in the marketplace.
People are absolutely over the moment with their ALEKO AR 2700, especially those that have heavy gates with a lot of traffic yet still haven't had to deal with any issues whatsoever.
Final verdict
There are a number of top-of-the-line electronic gate and door opening solutions out there on the market right now, but few (if any) are able to stand toe to toe with the ALEKO AR 2700, especially when it comes to oversized – extremely oversized – gates and doors.
This is just about as good as it gets!