ALEKO AS900 Basic Kit Gate Opener Review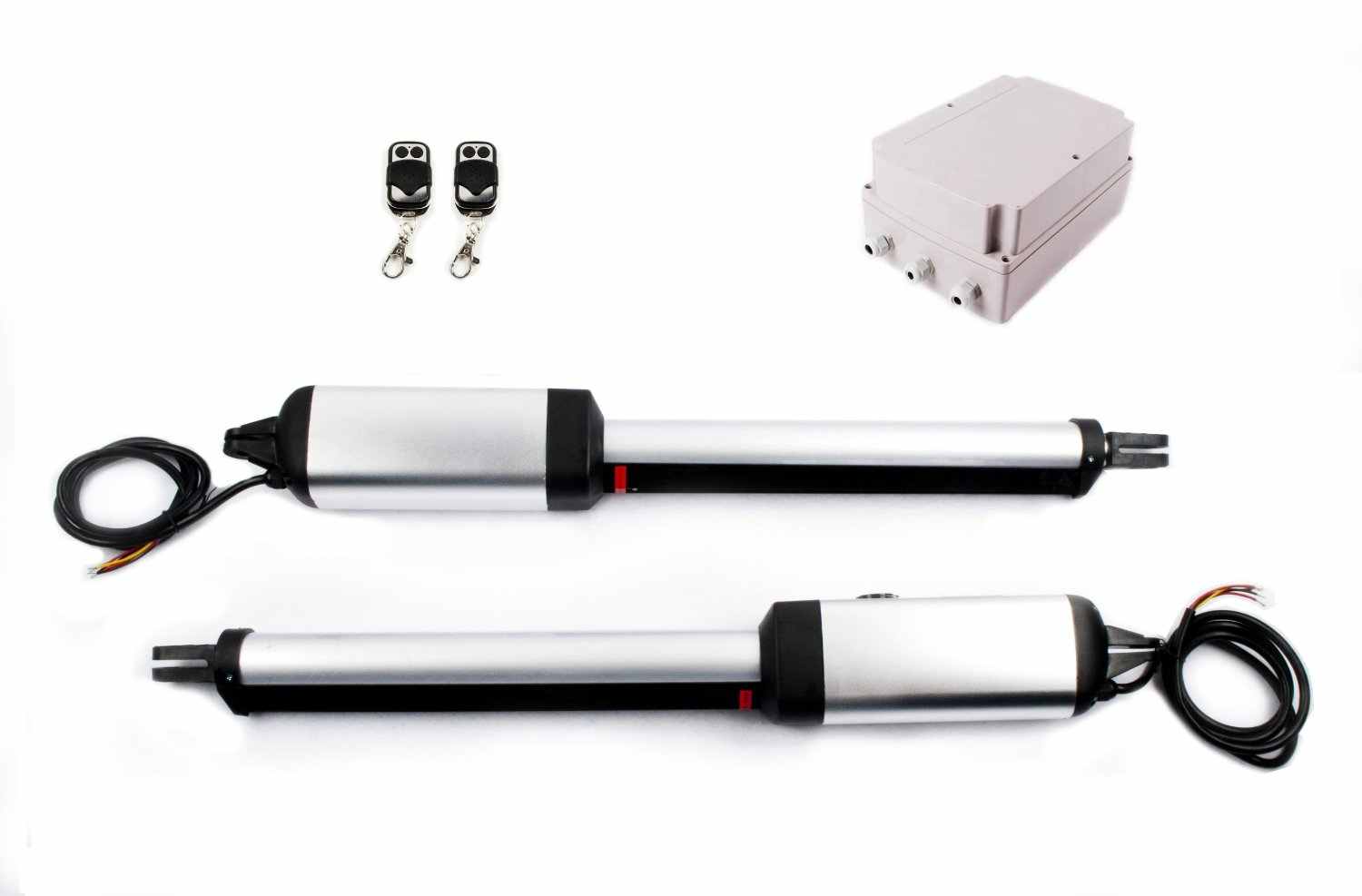 If you've had a look at the electronic gate opener industry in hopes of finding relatively simple and straightforward (and not ridiculously over built) solutions for smaller sized gates, you've probably come away pretty disappointed with the product selection.
The overwhelming majority of electronic gate opening solutions out there are designed and engineered for extremely large gates, extremely heavy gates, or a combination of the two – as opposed to pretty "traditional" sized gates that most people have installed on their property.
Thankfully, you won't have to worry about overkill when you go with the ALEKO AS 900!
What makes the ALEKO Company so special?
Based out of Seattle, Washington, the ALEKO Company is a relative newcomer (established in 2005), but they've been able to quickly develop a reputation as an industry leader thanks to their innovative and impressive solutions.
Their sterling silver reputation is mostly built on the power and performance of the products that they put out, but also their willingness to stand behind the quality of their solutions while at the same time offering full warranties on each and every product they sell.
What makes the ALEKO AS900 so special?
The most impressive detail in regards to the ALEKO AS 900 is that it is designed specifically for smaller sized gates (gates that are up to about 10 feet long and 500 pounds heavy), rather than those oversized monstrosities that most of the other solutions focus on (unlike the Aleko AR2700).
BOOKMARK THIS POST FOR LATER
This means you'll be able to save a considerable amount of money with your new electronic gate opener, all while still getting top-of-the-line performance of an ALEKO product.

What's inside the box?
Absolutely everything you need to get started with the ALEKO AS900 is included in the box (control panel, mounting systems, electronic "hinges", etc.) with the only exceptions being that there aren't battery or solar panel systems included in the mix.
You'll have to purchase those systems separately, though the wiring and harnesses are included in the box.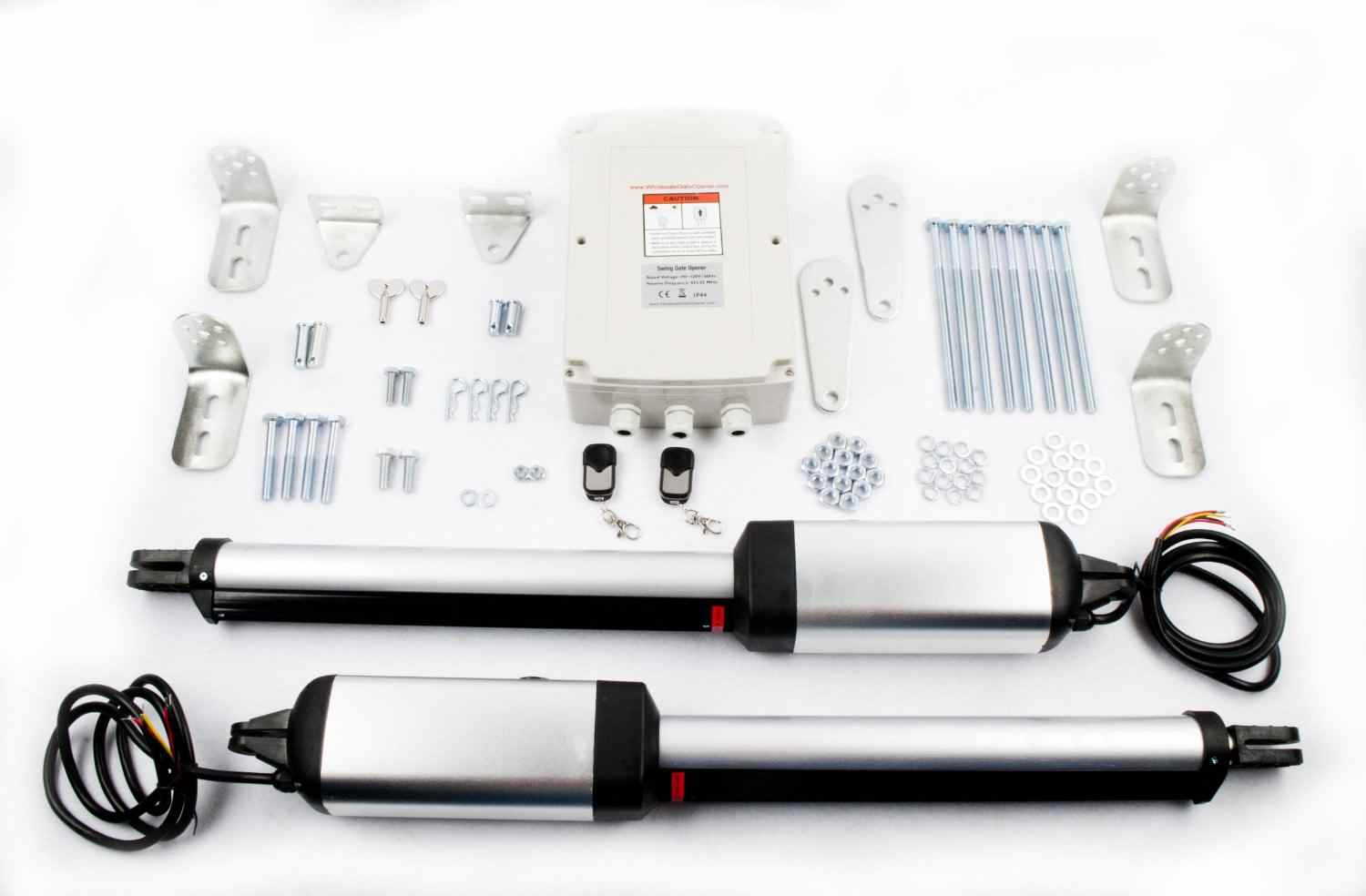 Standout features of the ALEKO AS 900
One of the cool standout features that the ALEKO AS 900 brings to the table would have to be the fact that it can easily run off of solar power (100% solar power when combined with a battery pack system), allowing you to own and operate an electronic gate opener without increasing your energy bill or expenditures whatsoever.
Dimensions for the ALEKO AS 900
Electronic gate openers don't get any more compact than the ALEKO AS 900!
We're talking about a system that measures just 35.2" x 17.8" x 6.4", and weighs in at just 36 pounds.
| | |
| --- | --- |
| Part Number | AS900 |
| Weight | 36 pounds |
| Dimensions | 13.4 x 13 x 10 inches |
| Model number | AS900 |
| Designed for gates: | 10-Feet (3 m) long per leaf and500 lbs (200 Kg) per leaf |
Here's what customers have to say about the ALEKO AS 900
Seemingly everyone that has already decided to invest in this particular subcompact gate opener is more than happy with their investment. Many of them report being able to easily install the system all on their own, and that the solar set up really helps them enjoy this modern technological advance without feeling guilty or like they're putting a dent in their budget.
Final verdict
At the end of the day, those looking for a smaller gate opening system (one that avoids the overkill problem altogether) that still has a track record for picture perfect performance across the board are going to want to take a good, long, hard look at the ALEKO AS 900.
BOOKMARK THIS POST FOR LATER