Review: Discover the Mighty Mule FM500 Automatic Gate Opener
If you want an automatic gate opener which is ranked best in class within the "heavy-duty" category, you'll benefit from learning about this high-quality Mighty Mule product. Designed to open gates of up to eighteen feet in length, this simple-to-install device works with an array of gate types, from chain link styles to tube fences to panel, vinyl or wood fences…
To help you discover the features and advantages of this product, we've created a helpful review…
Why Choose The Mighty Mule FM500?
The Mighty Mule FM500 is a single gate opener which is ideal for heavy gates, such as commercial gates. It will open gates which are up to eight hundred and fifty pounds in weight and up to eighteen feet long.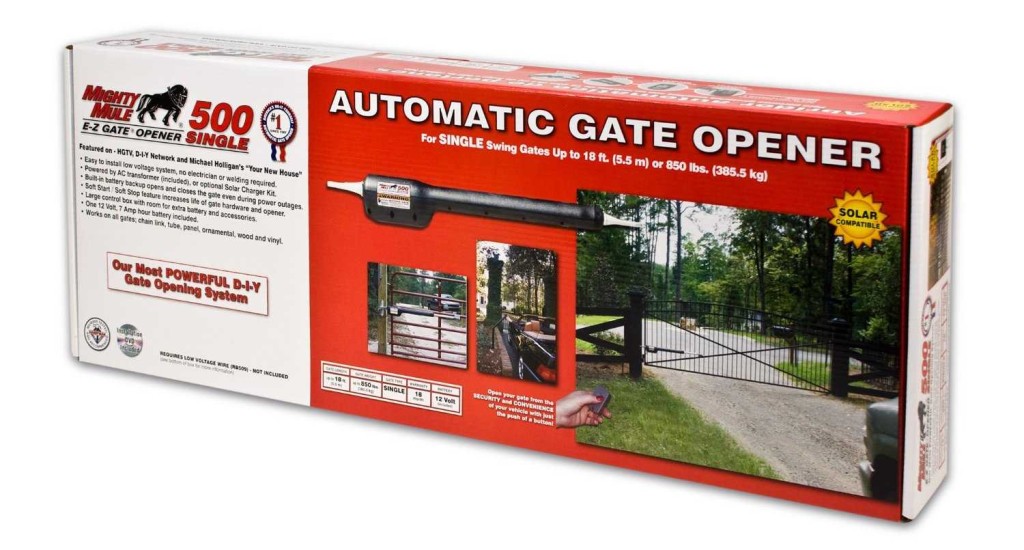 When you choose this design, you'll access a device with 12 volts of power and you'll also be choosing a very durable and sturdy automatic gate opener.
What Will You Receive?
When you open the box, you'll get everything that you need in order to automate the opening of your gate, as long as it fits weight, height and type specifications. Whether your gate is decorative or utilitarian, you'll find that this swing gate opener offers high performance for a competitive price.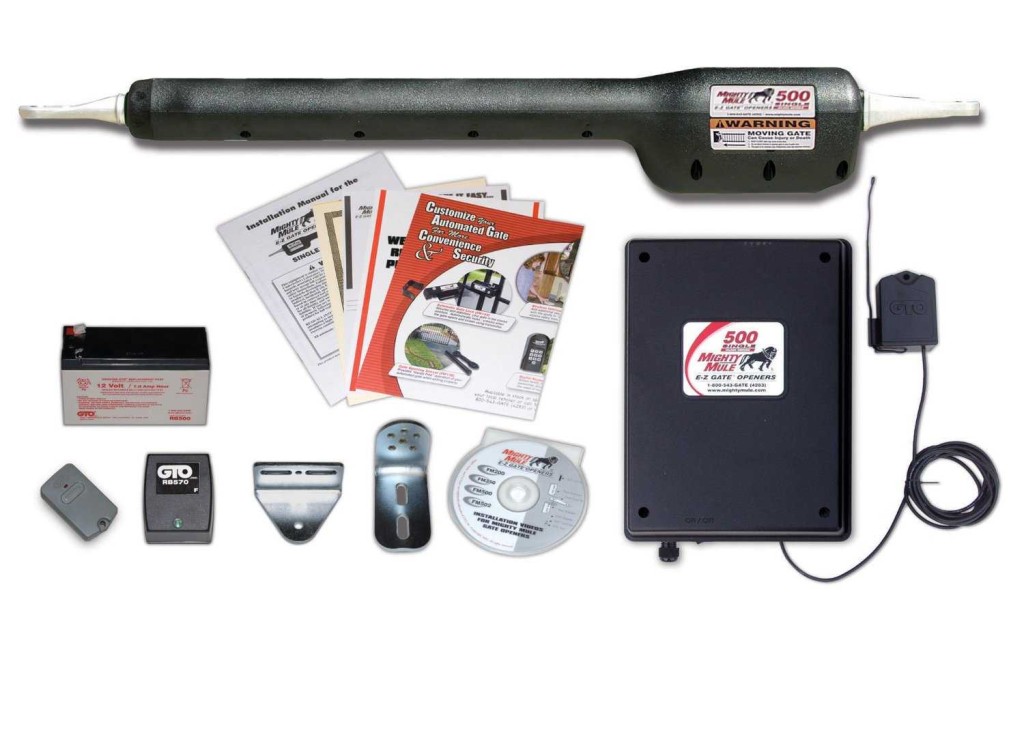 BOOKMARK THIS POST FOR LATER
In addition, you'll find that you should be able to install it (and get it working!) without any problems. This unit is known for being easy to install and simple to use. When you unbox this product, you'll find that it comes with a kit which won't require welding skills or the services of an electrician.
All components which are needed in order to install and operate the unit (a battery and instructional DVD are just two examples) will be right in the box, along with a strong warranty from Mighty Mule and contact numbers for Technical Support. You'll also receive handy printed instructional materials.
Features of This Unit
Power and strength are key features of this unit. It's versatile enough to work with an array of gate types, up to certain length and weight restrictions. In addition, you should know that this gate opener earned a "best in class" award for heavy-duty gate opener designs. Ease of installation is another key feature of this unit.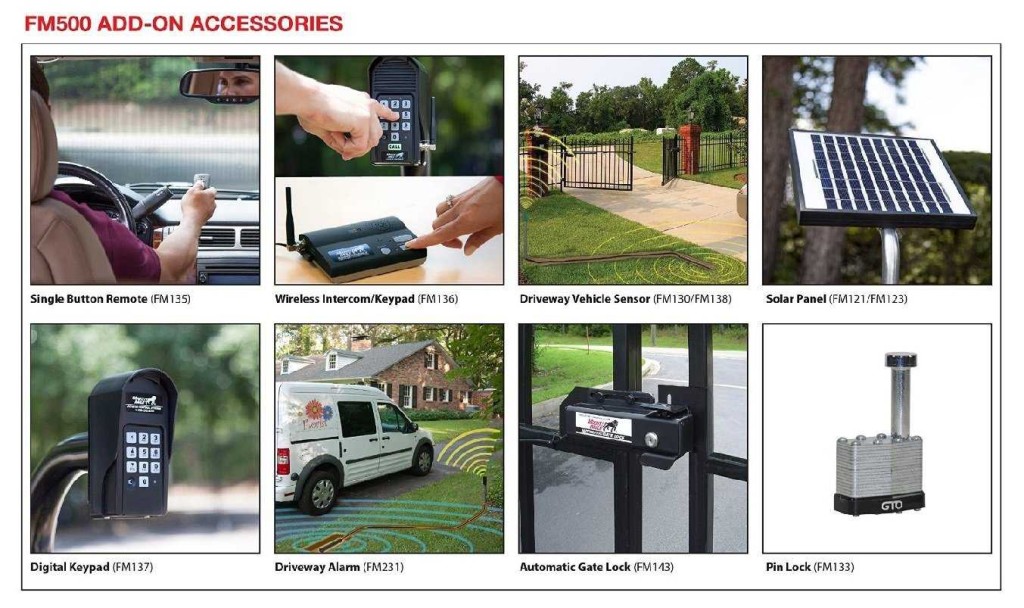 Dimensions and Specific Features
This product has the dimensions, 43.2 x 116.8 x 17.8 cm and it weighs in at 13.8 kilograms. Currently, the product retails for about 666 dollars at larger online retailers and it earns good reviews from most users.
Reviews from Customers
Real-life customers applaud this unit's easy installation, which allows them to get it working without outside help. Clear instructions and an intuitive installation process make it simple to hook things up and then enjoy automatic gate opening. While a few consumers have reported issues with this unit's performance, post-warranty (the warranty lasts eighteen months), most were happy with its performance, and many were able to fix their units on their own when problems eventually occurred.
Closing Thoughts on Features – Pros/Cons
This unit is fairly affordable and it's manufactured by a respected company with a good overall reputation. While it isn't the most highly-rated automatic gate opener around, it does offer a lot of benefits, including easy installation, plenty of power and strength and durable construction.
Designed to function well in all weather conditions, this battery-powered unit is tough enough to open heavy and long gates.
This product may be accessed at community-based retailers and at online retailers. It's wise to shop around in order to get a great price. Once you've found a good price, consider the cost of shipping if you plan to order from a Web-based retailer. Some retailers of this type offer free shipping or low-cost shipping. A little comparison-shopping should help you to isolate the best deal on this model.
BOOKMARK THIS POST FOR LATER