Review: Mighty Mule FM502
About the manufacturer
Since 1987, the people at Mighty Mule have provided you with the ability to open your gate with the touch of a button. The gate opening technology of this well-known US brand is extremely flexible and adaptable as well as designed for home, ranch, industrial and light professional applications. The best advantage of these products is that they are made for Do It Yourself installation. Furthermore, they give you a 12-24 months warranty and great customer service.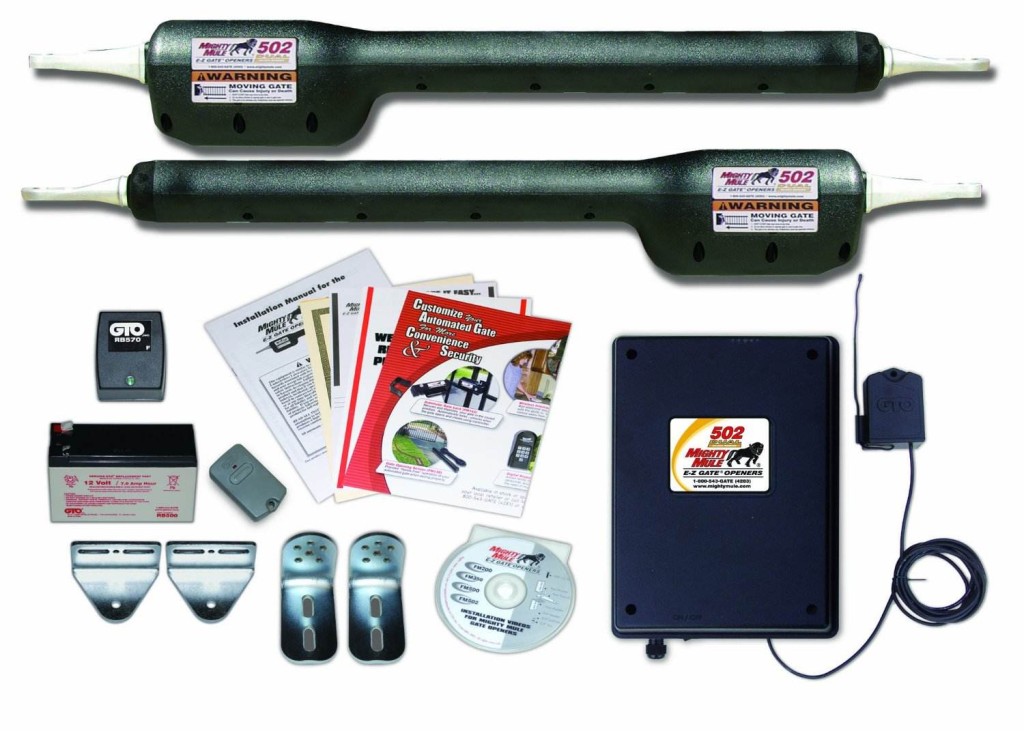 Something about the Mighty Mule FM502
Mighty Mule FM502 is designed for installation on a pull-to-open dual leaf gate i.e. the gates that open into the property. But if you purchase an accessory bracket, you can get a push-to-open dual leaf gate (opens out from the property). The gate must not exceed 18 feet in length and weigh more than 350 pounds per leaf or exceed 6 feet in length and weigh more than 850 pounds per leaf. This gate opener can be used on vinyl, aluminum, chain link, farm tube and wrought iron gates, with the exception that the usage on solid wood gates is not recommended because they have a high resistance to the wind and if the wind is too strong the opener will obstruct and stop.
What's inside the box?
The kit of this Mighty Mule produces includes: one opener for a single gate, one entry transmitter, a transformer (recharges your battery), control box (battery not included), receiver, mounting brackets, bracket hardware, 10 ft. battery wire harness, instruction manual and installation video, 4-1/2" template, extended warranty form, customer support card and two warning sings. This is what you would call a full box! I also have to mention that it requires a 12 volt automotive or marine battery which is not included. The models Mighty Mule fm500 and fm200 as well as US Automatic Sentry have similar kits.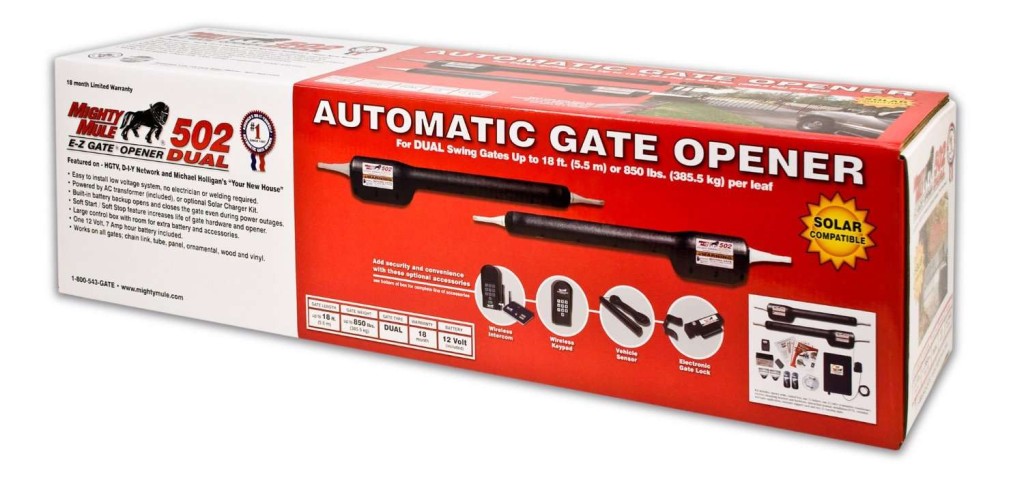 BOOKMARK THIS POST FOR LATER
Features and dimensions
This durable opener possess a soft start/soft stop, adjustable gate activation alert as well as an large control box that is prewired for an optional second battery which is recommend as a second battery for solar and for dual applications. The 12-Volt, DC-powered low-Voltage system is powerful, dependable and durable. Ideal for gates that open into the property (standard in kit) or with gates opening away from the property using two push-to-open brackets FM148 (they are sold separately). One of features is also an adjustable obstruction sensing. This safety option makes the gate stop and reverse direction within 2 seconds when it comes in contact with an obstruction. Also after the gate reaches the fully open position, it can be adjusted to remain open like this for 120 seconds before it closes automatically. The products weighs 54.6 pounds and has the dimensions of 15x46x15 inches.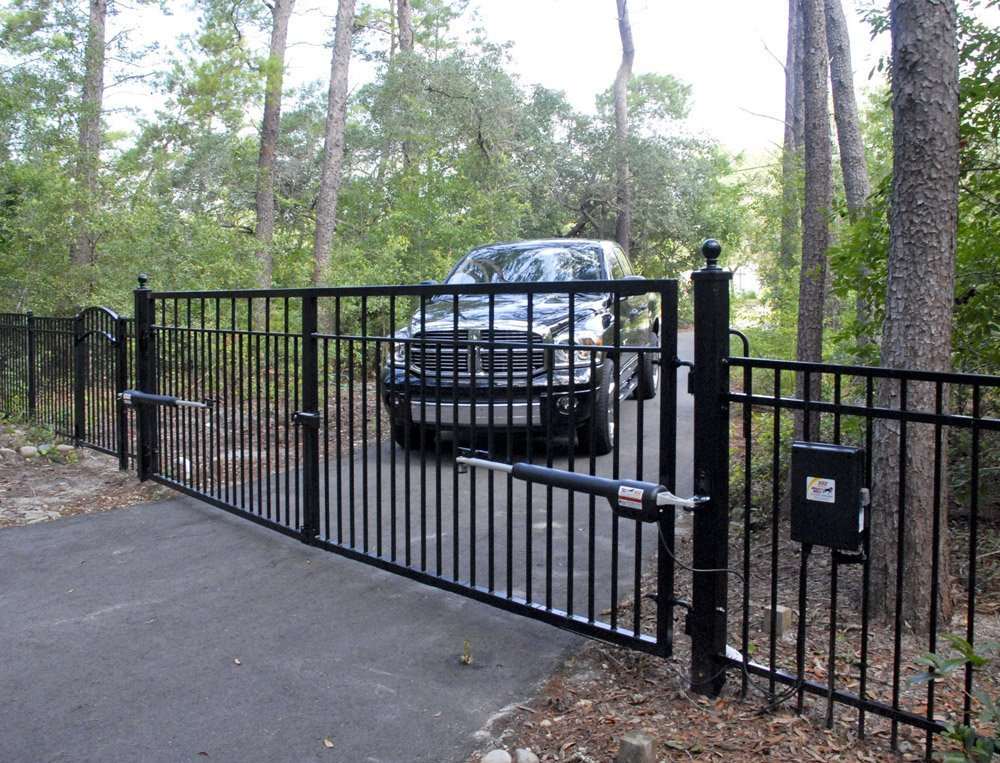 Pros and Cons
Pros:
Easy installation
Good customer supports
Suitable for different gate types
Has a very full package
Possesses an obstruction sensor and the ability to remain open for up to 2 minutes
Cons:
Not suitable for solid wood gates
Batteries not included in the kit
Final conclusion
All in all this is a very solid and reliable product which offers you a wide range of gate opening options. You can install it by yourself and not waste money on an electrician. So if you want to stay dry in a rainy day, go and purchase this device, you will not regret it.
Michael G.
BOOKMARK THIS POST FOR LATER