Review: Mighty Mule EZGO-SOLAR
The Mighty Mule
Since 1987, the folks at Mighty Mule have been responsible for some of the best automatic gate openers on the planet. Their gate opener technology has been incredibly flexible and adaptable to a wide range of situations, scenarios and installations. They offer the individuals with the option of installing their own automatic gate opener without have to call in the professionals to handle them. This certainly saves money, right? The powerful Mule also offers a 12 months warranty and tech support is free of charge. The company GTO is an American company located in the state of Florida, but unfortunately the origin of the products is the country which makes almost everything around us – yes, you guessed right – China.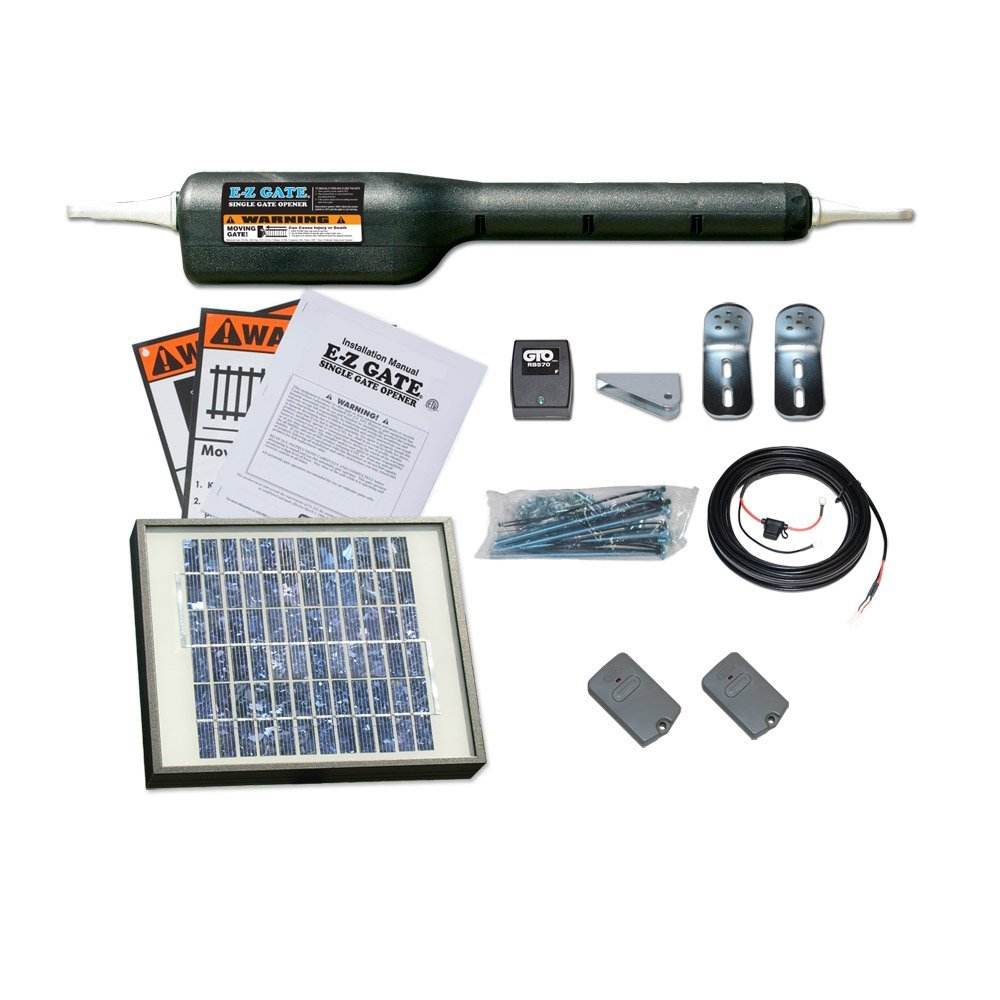 Mighty Mule EZGO-SOLAR Gate Opener Solar Kit
This gate opening device is made perfectly for various gate types including ornamental, chain link, panel, tube, vinyl and wood. Beside this the best thing about is that you can install it yourself, without the need to call and overpriced electrician. An ideal Do It Yourself product which also includes an interactive DVD which can aid your installation. Another thing is that for twelve months you are secured with warranty and technical support (this might be short but better something than nothing). Other Mighty Mule models such as fm500, or Mighty Mule fm200 have the same advantages.
Look inside the box
When you look inside the box of the Ezgo-Solar model you will find a complete gate opener package, no surprise there, followed by 2 remotes (EZ235) and guess what a 1 5-watt solar panel (EZ221) and…..well that's it. But it's enough, all that you need.
BOOKMARK THIS POST FOR LATER
Features of the product
As I already said you get an all-inclusive gate opening package. This model a battery powered device, made to open gates to up to 16 feet long or 550 lbs, this makes it ideal for all gate types in that dimensions range. It requires a 12 – Volt Automotive or Marine type battery. It also includes two entry or exit gate remotes for your family vehicles, we all know that nobody likes going out an opening a gate. The product itself weighs 29.8 pounds and has the dimensions of 43.2 x 12.8 x 8.8 inches. This is a very affordable and solution for a DIY gate opener.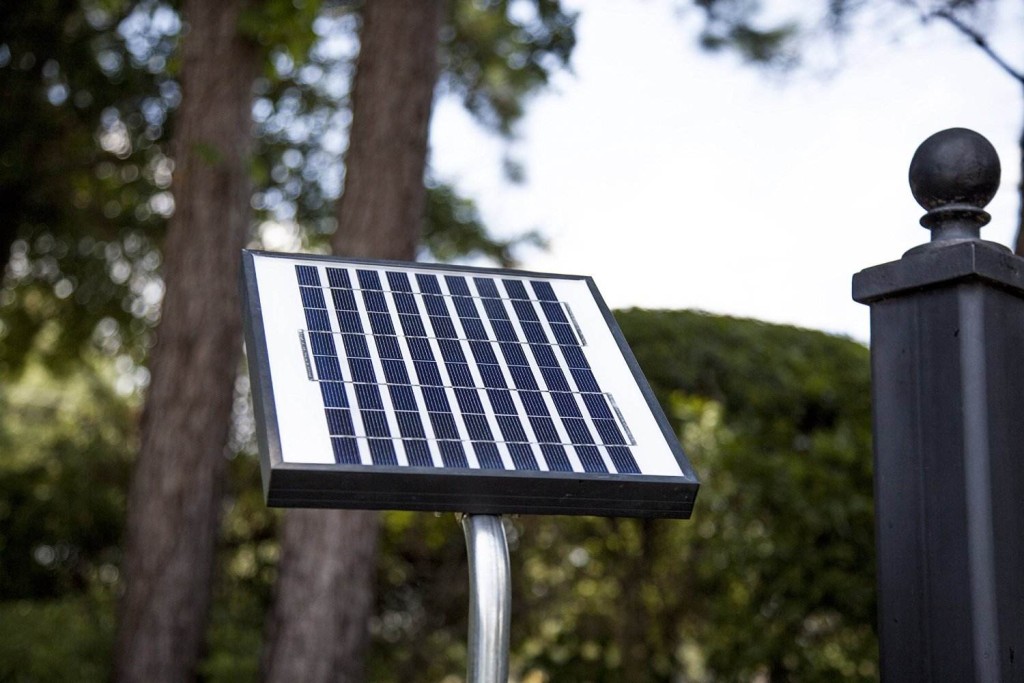 And what the people say
When purchasing an item it is very important to know what other users said about it. The manufacturers always praise their products but the users are the ones which are honest. Concretely this product has 4.1 stars out of 5 on Amazon, which is very good rating.
One user stated that this is a really great kit and the step-by-step directions are easy to follow, and it doesn't hurt that there is a video that gives you a visual for the general setup; but he also mentions that you have to be careful to get the correct battery.
Pros and Cons
Pros:
Simple Do It Yourself installation (with a DVD included)
Great customer service and 12 months warranty
Highly recommended product by users
Suitable for various gate types
Cons:
Check everything when you get your package
You need to protect it from bad weather
The final conclusion
Mighty Mule offers yet again a very highly recommend product which is very affordable to everyone.  Low price, easy installation, corresponds to different gate types, these are all the features of the device which will prevent you of going out of your car on a rainy day and getting yourself wet while opening the gate. So, go on and get it!
BOOKMARK THIS POST FOR LATER